Self Guided Tours
There are a number of self guided tours around Oatlands.
The Military Precinct at Oatlands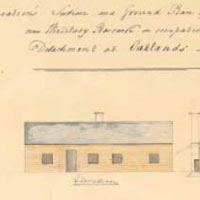 The township of Oatlands grew up around the Military Precinct. This walking tour takes the visitor around the key Military sites of Oatlands including the Supreme Court House, the Gaol, the Commissariat Store and the Old Barracks. Each stop has interpretation on site.
TIME:
Self Guided
Cost:
Duration:
At your leisure
---
Walking tour of Oatlands
Included in the 'Welcome to Oatlands' Visitor Brochure is a walking tour of Oatlands, focusing on the High Stret and the history of the buildings over time. This brochure highlights key buildings and will help any visitor gain and insight into this captivating town.
TIME:
Self Guided
Cost:
Duration:
At your leisure