Tenders
Electronic Tendering
Council has moved to an E-Procurement system through Tenderlink. Not all tenders may be done using this Process. Please click on the Tenderlink Logo below and you will be re-direceted to Southern Midlands Councils Electronic Tendering Portal.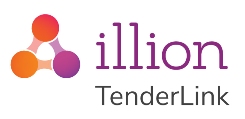 ---
CURRENT TENDERS
ROAD MAINTENANCE (INSITU STABILISATION) PROGRAM - Tender No 02/2021
Tenders are invited from suitably experienced contractors for stabilisation and pavement reconstruction works to various roads in the Municipal area (including two coat seal). Tenderers must have in place a quality management system that complies with the requirements of AS/NZS 1SO 9001:2000
Tender documents and specifications are available below. Enquiries should be directed to David Richardson on 6254 5000.
Tenders are to be submitted in a sealed envelope with the description and tender number clearly marked. Tenders should be received at the Council Office, 71 High Street, Oatlands by 3.00 p.m. on Friday, 27th August 2021.
2021-22 Road Stabilisation & Seal Schedule (02-2021)
2021-22 Road Stabilisation & Seal Specifications (02-2021)
TF Kirkwood
GENERAL MANAGER
---
Code for Tenders and Contracts
The purpose of this Code for Tenders and Contracts is to provide a policy framework on best practice tendering and procurement methods in line with the legislative requirements of the Local Government Act 1993 (the Act) and the Local Government Regulations 2005 (Regulations).
With this Code council aims to achieve the purchasing principles of:
open and effective competition;
value for money
enhancement of the capabilities of local business and industry; and
ethical behaviour and fair dealing.
The Local Government Act 1993 requires every council to adopt a code relating to tenders and contracts.
This Code:
is consistent with the Act and the Regulations; and
includes procedures and guidelines for any prescribed matter.
Southern Midlands Council Code for Tenders and Contracts