Tenders
Electronic Tendering
Council has moved to an E-Procurement system through Tenderlink. Not all tenders may be done using this Process. Please click on the Tenderlink Logo below and you will be re-direceted to Southern Midlands Councils Electronic Tendering Portal.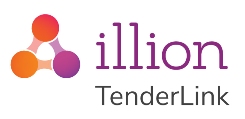 ---
CURRENT TENDERS
Request for Tender - Broadmarsh Hall - Alterations and Additions
Southern Midlands Council and Broadmarsh Elderslie Progress Association Inc
Tenders are invited from experienced Contractors for the construction of the major alterations and additions to Broadmarsh Hall, 1218 Elderslie Road Broadmarsh
The alterations and additions comprise:
Refurbished and new toilets
New showers and associated amenities
Compliant access including ramps and a lift
Internal refurbishments
Minor civil works
Minor external works
Contractors familiar with the Australian Standard AS2124 Form of Contract and the Southern Midlands Council Code for Tenders & Contracts should apply.
Tender documents will be available to download from the Southern Midlands Council Tenderlink website portal after 09:00 Monday 6 February 2023:
https://portal.tenderlink.com/southernmidlands/login
A mandatory tender inspection will be held on-site 2:30pm Friday 17 February 2023.
Tenders close 2:00pm Wednesday 8 March 2023 through the Tenderlink portal. Council may select any, or none, of the tenders offered.

T F Kirkwood
GENERAL MANAGER
---
Code for Tenders and Contracts
The purpose of this Code for Tenders and Contracts is to provide a policy framework on best practice tendering and procurement methods in line with the legislative requirements of the Local Government Act 1993 (the Act) and the Local Government Regulations 2005 (Regulations).
With this Code council aims to achieve the purchasing principles of:
open and effective competition;
value for money
enhancement of the capabilities of local business and industry; and
ethical behaviour and fair dealing.
The Local Government Act 1993 requires every council to adopt a code relating to tenders and contracts.
This Code:
is consistent with the Act and the Regulations; and
includes procedures and guidelines for any prescribed matter.
Southern Midlands Council Code for Tenders and Contracts