Tenders
Electronic Tendering
Council has moved to an E-Procurement system through Tenderlink. Not all tenders may be done using this Process. Please click on the Tenderlink Logo below and you will be re-direceted to Southern Midlands Councils Electronic Tendering Portal.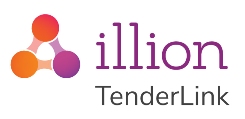 ---
CURRENT TENDERS
REGISTRATION OF AVAILABILITY FOR PERIOD 01/10/2019 to 30/09/2020


PLANT HIRE
Hirers of plant for excavating, earthmoving, road making and associated road maintenance activities are invited to register their equipment for hire on an as required basis for the hire period 01/10/2019 to 30/09/2020.
SUPPLY OF CRUSHED ROCK, GRAVELS AND SANDS
Suppliers of crushed rock, gravels and sands suitable for use in municipal works are invited to register their products for supply on an as required basis for the period 01/10/2019 to 30/09/2020.
Registrations must conform to the requirements of the registration documents which are available below or by phoning 03 6254 5000.
Registrations will only be accepted if contained in a sealed envelope and clearly marked "Registration – Plant Hire" or "Registration – Supply of Crushed Rock etc" and either deposited in the tender box located at the Council Office, 71 High Street, Oatlands or received via Australia Post (PO Box 21, Oatlands Tas 7120) prior to the closing time.
Registrations close at 4.00pm on Monday, 23rd September 2019.
Plant Hire Registration Form
Schedule for Plant Hire and Equipment
Supply Road Base Registration Form
Schedule for Supply of Road Base


T F Kirkwood
GENERAL MANAGER
---
Code for Tenders and Contracts
The purpose of this Code for Tenders and Contracts is to provide a policy framework on best practice tendering and procurement methods in line with the legislative requirements of the Local Government Act 1993 (the Act) and the Local Government Regulations 2005 (Regulations).
With this Code council aims to achieve the purchasing principles of:
open and effective competition;
value for money
enhancement of the capabilities of local business and industry; and
ethical behaviour and fair dealing.
The Local Government Act 1993 requires every council to adopt a code relating to tenders and contracts.
This Code:
is consistent with the Act and the Regulations; and
includes procedures and guidelines for any prescribed matter.
Southern Midlands Council Code for Tenders and Contracts