Community Notice Board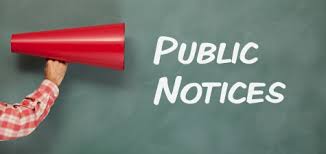 Posted Friday, 17 May 2019, 12.00pm
Posted Monday, 8 April 2019, 6.00pm
Oatlands receives two awards in the 2018/2019 Keep Australia Beautiful Awards.
Submitting a notice
The Council undertakes to make available through its Community Noticeboards a range of information which recognises the needs of a diverse community and which fosters community participation.
For Information in relation to placing items on the Community Notice Board, please contact Councils IT Officer Nick Wilson at the Oatlands Office.