Community Notice Board
Posted Wednesday, 19 July 2017, 10.00am
Dog Owners are reminded that dog registrations are due and payable by 31st July 2017 for all dogs over the age of six months. Dog owners may be subject to an Infringement for dogs not registered by this date.
It is now a requirement for all dogs to be microchipped with the exception of working dogs.
Posted Monday, 17 July 2017, 5.00pm
TasWater is accelerating the resolution of water quality issues for Tasmanian townships where water cannot be consumed directly from the tap. We intend to complete the program by the end of August 2018.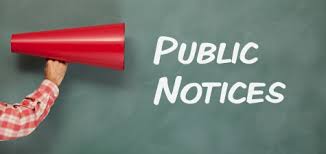 Posted Tuesday, 11 July 2017, 4.30pm
Public Notices as advertised in the Mercury on Wednesday 12th July 2017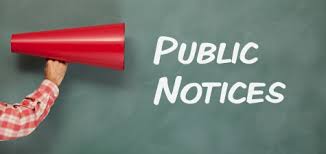 Posted Thursday, 6 July 2017, 2.30pm
Public Notices as advertised in the Mercury on Friday 7th July 2017
Posted Tuesday, 4 July 2017, 7.50am
This annual thoroughbred race day, turning ten this year, has a wonderful history as a successful grass roots community fundraising event, run entirely by volunteers, and is the largest charity race day held in Tasmania, having run in both Hobart and Launceston, with the cup race itself having been run across race tracks in Hobart, Launceston and Devonport and has raised over $234,000 net profit for the charity and brings together guests from within the state as well as from interstate.
Posted Friday, 30 June 2017, 2.00pm
Due to circumstances beyond our control, Council wishes to advise that that there will be no Southern Midlands Youth School Holiday Program in July.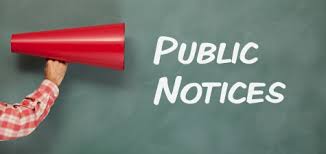 Public Notice
Posted Thursday, 29 June 2017, 12.15pm
Please be advised that the July Council Meeting has been rescheduled to Monday 31st July 2017 commencing at 10.00am at the Municipal Offices 71 High Street Oatlands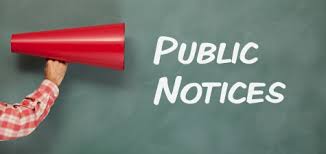 Posted Wednesday, 28 June 2017, 10.15am
Public Notices as advertised in the Mercury on Friday 30th June 2017
Posted Wednesday, 28 June 2017, 10.05am
Chauncy Vale Wildlife Sanctuary will be closed to vehicular access for the remainder of winter while building and maintenance is being undertaken.
Posted Wednesday, 28 June 2017, 10.00am
Preliminary Filming Notification - 70 High Street Oatlands
Submitting a notice
The Council undertakes to make available through its Community Noticeboards a range of information which recognises the needs of a diverse community and which fosters community participation.
For Information in relation to placing items on the Community Notice Board, please contact Councils IT Officer Nick Wilson at the Oatlands Office.