Southern Midlands Council
Tuesday 12 December, 2017
Welcome to the Southern Midlands of Tasmania, where a blend of good old fashioned values and modern ideas co-exist. The Southern Midlands Council is a rural local government authority with approximately 3800 rateable properties and 6000 persons scattered throughout the districts.
Towns and localities include Mangalore, Bagdad, Broadmarsh, Elderslie, Dysart, Kempton, Melton Mowbray, Oatlands, Tunbridge, Tunnack, Parattah, Woodsdale, Levendale, Runnymede, Colebrook, Campania and Rekuna.
Quick Links
Community Organisations
Other Popular Links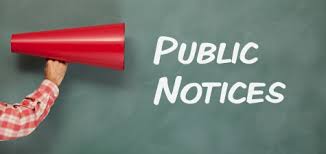 Posted Tuesday, 5 December 2017, 12.30pm
Public Notices as advertised in the Mercury on Wednesday 6th December 2017.
Posted Thursday, 30 November 2017, 4.00pm
On Monday 27 November, 2017, Oatlands teenagers were the first in Tasmania to take part in a new national Telstra program that aims to tackle cyber bullying by empowering bystanders to stand up and take action.
Community Meeting - Review of Public Transport at Colebrook
Posted Tuesday, 28 November 2017, 8.00am
Colebrook - Review of public transport service
The Department of State Growth who is responsible for managing contract bus services met with the Colebrook community on 16 November to talk about the Colebrook bus service. After hearing the community's concerns, the department will consider public transport options. No changes will occur to the existing Colebrook service until the beginning of 2019.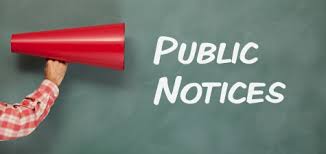 Posted Monday, 27 November 2017, 7.00am
Public Notices as advertised in the Mercury on Monday 27th November 2017.
Posted Friday, 24 November 2017, 2.00pm
Do you know someone who has made an outstanding contribution to the Southern Midlands community? If so, you are encouraged to nominate them for an Australia Day Award. These Awards recognise the outstanding contribution numerous individuals and community groups make in an effort to enhance our communities and making them a better place to live.
The awards will be presented by the Mayor in a presentation ceremony at Oatlands on Friday, 26th January 2018. Further details and nomination forms are available by selecting Read more below. Nominations close at 2.00pm on 22nd December 2017.
13 Dec

13 Dec

15 Dec

25 Dec

Christmas Day Public Holiday

26 Dec

Boxing Day Public Holiday

1 Jan

New Years Day Public Holiday

10 Jan

Devonport Cup

Wed 13 Dec 2017
Partly cloudy.
Issued 4.25pm, Tue 12 Dec 2017