Southern Midlands Council
Welcome to the Southern Midlands of Tasmania, where a blend of good old fashioned values and modern ideas co-exist. The Southern Midlands Council is a rural local government authority with approximately 3800 rateable properties and 6000 persons scattered throughout the districts.
Towns and localities include Mangalore, Bagdad, Broadmarsh, Elderslie, Dysart, Kempton, Melton Mowbray, Oatlands, Tunbridge, Tunnack, Parattah, Woodsdale, Levendale, Runnymede, Colebrook, Campania and Rekuna.
Quick Links
Community Organisations
Other Popular Links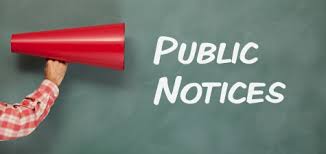 Posted Friday, 17 May 2019, 12.00pm
Posted Monday, 8 April 2019, 6.00pm
Oatlands receives two awards in the 2018/2019 Keep Australia Beautiful Awards.
10 Jun

Queens Birthday Public Holiday

Thu 23 May 2019
Partly cloudy.
Issued 5.40am, Thu 23 May 2019