Southern Midlands Council
Welcome to the Southern Midlands of Tasmania, where a blend of good old fashioned values and modern ideas co-exist. The Southern Midlands Council is a rural local government authority with approximately 3800 rateable properties and 6000 persons scattered throughout the districts.
Towns and localities include Mangalore, Bagdad, Broadmarsh, Elderslie, Dysart, Kempton, Melton Mowbray, Oatlands, Tunbridge, Tunnack, Parattah, Woodsdale, Levendale, Runnymede, Colebrook, Campania and Rekuna.
Quick Links
Community Organisations
Other Popular Links
Posted Thursday, 18 January 2018, 12.00pm
COMBINE JAPANESE MASTER SOBA NOODLE CHEFS, A LARGE DOLLOP OF CULTURE AND AN ICONIC WINDMILL
Join master soba noodle chefs from Japan coming to Callington Mill, Oatlands for a demonstration of every step of the process of soba noodle making using Tasmanian buckwheat which has been ground at Callington Mill.
Australia Day Award Recipients and Presentation Ceremony
Posted Tuesday, 16 January 2018, 3.00am
The Southern Midlands Council wishes to congratulate the recipients of Council's Australia Day Awards.
Citizen of the Year Award - Mrs Karen Dudgeon
Young Citizen of the Year Award - Miss Rebekah Iles
Community Event of the Year - Oatlands Golf Club "B Grade Championships"
A Presentation Ceremony and morning tea will be held on Friday, 26th January 2018 at the Oatlands RSL Club, Albert Street, Oatlands at 10.00 am.
All members of the community are welcome to attend.
Anthony E Bisdee OAM
MAYOR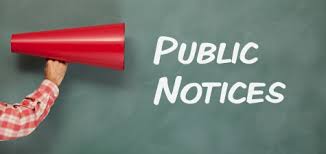 Posted Wednesday, 10 January 2018, 12.05am
Public Notices as advertised in the Mercury on Wednesday 10th January 2018.
Posted Wednesday, 13 December 2017, 5.00pm
The Festival of Small Halls is coming to the Broadmarsh Hall, 1218 Elderslie Road Broadmarsh on the 18th January 2018.
For more details select Read More below.
Posted Friday, 10 November 2017, 4.00pm
Oatlands Christmans Pageant now in its 28th year is on again on Friday 15th December 2017 commencing at 6.30pm in High Street Oatlands and afterwards at Callington Mill Park. Free BBQ, Spinning Wheel & Ham Raffle and Santa will be in attendance,
24 Jan

26 Jan

Australia Day Public Holiday

12 Feb

Royal Hobart Regatta Public Holiday

18 Feb

Sun 21 Jan 2018
Partly cloudy.
Issued 5.40am, Sun 21 Jan 2018