Midlands Multi-Purpose Health Centre
The Midlands Multipurpose Health Centre provides 24 hour Accident and Emergency (outpatients), 4 acute care beds, 9 high care beds and 9 residential aged care beds and Family Care unit to the Midlands community. The Centre also coordinates the delivery of a range of community services, visiting services and community groups such as Community Nursing, Child Health, Disability Services and Diabetic Education Services. Hospital services operate 24 hours a day, 7 days per week. The Centre also incorporates a Doctors Surgery and Ambulance Service.
Opening Hours
Hospital services operate 24 hours a day, 7 days per week.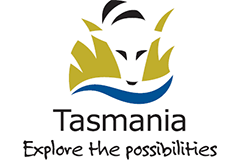 Services
24 Hour Accident & Emergency (Outpatients)
Ambulance Service
Doctors Surgery and Medical practice
Home Maintenance Services
Diabetes Education Service
Home Help and Personal Care
Southern Midlands Community Care Services
District Hospitals and Multi Purpose Centres
Community and Health Services Centre
Child Health Centres
Community Nursing
Physiotherapy - Community Outreach Service
Podiatry (Community)
Social Work - Community Outreach Service
Mental Health Services
All other services operate Monday to Friday between 9.00am and 5.00pm.
Service Location Details
Midlands Multi-Purpose Health Centre
13 Church Street, Oatlands, Tasmania, 7120

Director of Nursing
Site Access Details
Disabled Access; Onsite Parking
Emergency Contact Details
In a medical emergency dial '000' for an ambulance
Contact Details
13 Church Street,
Oatlands, Tasmania, 7120


Phone 03 6135 0540
More Information
EMERGENCY CONTACT DETAILS
In a medical emergency dial '000' for an ambulance