News
Oatlands Structure Plan 2020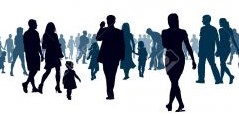 Have your say in the future of Oatlands
Council are pleased to announce that a first draft of the Oatlands Structure Plan has now been completed and is ready for exhibition and comment.
An information session will be held at the Gay Street Hall on the 20th January 2021 at 7pm.
This is an opportunity to discuss the plan and provide us with your feedback in an open and friendly public forum. Everyone is welcome. There is no need to register for attendance.
Oatlands Structure Plan Consultation Draft
Posted Thursday, 7 January 2021, 4.00pm
---