News
Media Release - New completion date for the Oatlands Aquatic Centre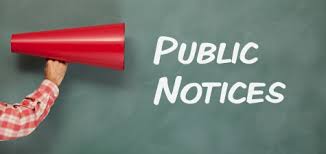 There is a revised completion date of around the end of July for the new Oatlands Aquatic Centre.
The General Manager, Tim Kirkwood, says the extra time is needed as a result of impacts from COVID 19 as well as a minor issue to do with the concrete finish in the main pool.
The community will be updated on the official opening date as soon as critical milestones are reached in coming weeks.
"It has been well publicised that the impact of a booming building sector in Tasmania has put a strain on getting labour as well as building supplies, and we have been caught up in this," Mr Kirkwood said.
"Our award-winning Tasmanian building contractor Vos Constructions says it needs more time to complete the job to the high standard that it and the community expects," he said.
Brent Wilcox, Vos Constructions Northern Construction Manager, says the delays resulting from the resource shortage across the industry have been a real challenge and had the greatest impact on program for this project.
"This has been an issue across all of our jobs in the last 12 months," Mr Wilcox said.
Construction started February last year. When completed, the Aquatic Centre will open year round.
Mayor Alex Green says he understands the valid reasons behind the delay and thanked the community for its patience.
"This is a short delay in tough times brought about by COVID principally and I ask the community to wait that bit longer for their aquatic centre. It will certainly be worth the wait," he said.
For any further information pleas phone Tim Kirkwood on 6254 5000 or Brent Wilcox, Vos Constructions on 0400 992 314
Posted Wednesday, 23 February 2022, 9.00am
---