Community Notice Board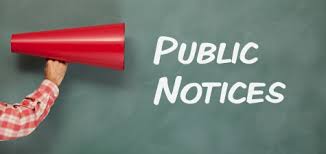 Posted Thursday, 28 April 2016, 11.15am
Public Notices as advertised in the Mercury on Friday 29th April 2016
Posted Friday, 22 April 2016, 7.00pm
Have you had livestock attacked by dogs in the past ten years?
A University of Tasmania researcher is seeking information regarding dog attacks upon farm livestock. Mr Bob Holderness-Roddam, a University Associate with the School of Land and Food, says that whilst there is anecdotal evidence of dogs attacking livestock in Tasmania, there appears to be little research into such attacks.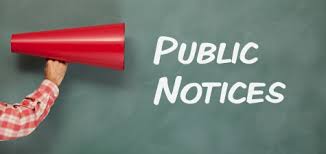 Posted Friday, 22 April 2016, 6.00pm
Notice is hereby given that, pursuant to Section 19 (1) (a) of the Local Government (Highways) Act 1982 that;
Wattle Hill Road at Stonor will be closed due to bridge refurbishment works over the Coal River. The closure will be from 7:30am on Monday May 2nd 2016 through to 5.00pm on Friday May 6th 2016.
Inglewood Road at Andover will be closed due to bridge refurbishment works over the Tin Dish Rivulet. The Inglewood Rd. bypass at the site will be in effect from 9am on Tuesday May 3rd 2016 through to 5pm on Friday May 6th 2016.
Posted Thursday, 14 April 2016, 8.00pm
The Road Safety Advisory Council (RSAC) is in the final stages of developing Tasmania's next 10 Year Road Safety Strategy, with a vision of reducing deaths and serious injuries on Tasmanian roads to zero.
Posted Thursday, 31 March 2016, 12.15pm
Held on the 2nd Saturday bi-monthly on the odd months. If you are looking for hand made, home grown or home baked, we will offer you Tasmanian quality hand goods.
Oatlands Pool Closure
Posted Wednesday, 16 March 2016, 1.00pm
Council wishes to advise that the Municipal Swimming Pool at Oatlands will close for the 2015/16 season at 6pm on Easter Tuesday 29th March 2016
Posted Tuesday, 1 March 2016, 1.20pm
A Family Community Fundraiser will be held for the Thorpe Family at the Bagdad Community Club on Friday 4th March 2016
Posted Friday, 26 February 2016, 9.00am
Rural Primary Health Services are holding a Campania Get Active Program, commencing on 11th April to 30th May 2016
Posted Friday, 26 February 2016, 9.00am
Department of State Growth have advised that Construction for Stage 1 (Bagdad) will begin in early March 2016. This project is jointly funded by the Australian and Tasmanian Governments.
Posted Saturday, 13 February 2016, 8.00pm
August 9 is Census night and the Australia Bureau of Statistics is seeking motivated and community minded project managers to work on the 2016 Census and make a difference in your community.
If you're looking for a challenging and rewarding job, with flexible working hours, then look no further.
Submitting a notice
The Council undertakes to make available through its Community Noticeboards a range of information which recognises the needs of a diverse community and which fosters community participation.
For Information in relation to placing items on the Community Notice Board, please contact Councils IT Officer Nick Wilson at the Oatlands Office.