Southern Midlands Council
Welcome to the Southern Midlands of Tasmania, where a blend of good old fashioned values and modern ideas co-exist. The Southern Midlands Council is a rural local government authority with approximately 3400 rateable properties and 6000 persons scattered throughout the districts.
Towns and localities include Mangalore, Bagdad, Broadmarsh, Elderslie, Dysart, Kempton, Melton Mowbray, Oatlands, Tunbridge, Tunnack, Parattah, Woodsdale, Levendale, Runnymede, Colebrook, Campania and Rekuna.
Quick Links
Community Organisations
Other Popular Links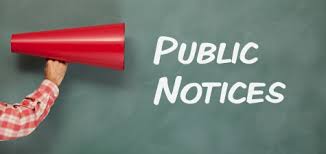 Posted Thursday, 28 April 2016, 11.15am
Public Notices as advertised in the Mercury on Friday 29th April 2016
Posted Friday, 22 April 2016, 7.00pm
Have you had livestock attacked by dogs in the past ten years?
A University of Tasmania researcher is seeking information regarding dog attacks upon farm livestock. Mr Bob Holderness-Roddam, a University Associate with the School of Land and Food, says that whilst there is anecdotal evidence of dogs attacking livestock in Tasmania, there appears to be little research into such attacks.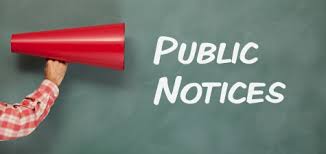 Posted Friday, 22 April 2016, 6.00pm
Notice is hereby given that, pursuant to Section 19 (1) (a) of the Local Government (Highways) Act 1982 that;
Wattle Hill Road at Stonor will be closed due to bridge refurbishment works over the Coal River. The closure will be from 7:30am on Monday May 2nd 2016 through to 5.00pm on Friday May 6th 2016.
Inglewood Road at Andover will be closed due to bridge refurbishment works over the Tin Dish Rivulet. The Inglewood Rd. bypass at the site will be in effect from 9am on Tuesday May 3rd 2016 through to 5pm on Friday May 6th 2016.
Posted Thursday, 14 April 2016, 8.00pm
The Road Safety Advisory Council (RSAC) is in the final stages of developing Tasmania's next 10 Year Road Safety Strategy, with a vision of reducing deaths and serious injuries on Tasmanian roads to zero.
Oatlands Pool Closure
Posted Wednesday, 16 March 2016, 1.00pm
Council wishes to advise that the Municipal Swimming Pool at Oatlands will close for the 2015/16 season at 6pm on Easter Tuesday 29th March 2016
Visit the Heritage Highway Visitor Information Centre located in the Callington Mill Complex, 1 Mill Lane, Oatlands, Tasmania for information.

Tue 3 May 2016
Rain easing.
View the 7 day forecast
View all Tasmanian warnings
Issued 5.40am, Tue 3 May 2016