News
Public Notices as advertised in the Mercury on Saturday 15th December 2018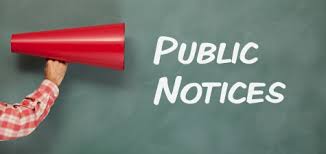 SPECIAL COUNCIL MEETING
Notice is hereby given a special meeting OF Council will be held on Wednesday, 19th December 2018 at the Municipal Offices, 71 High Street, Oatlands commencing at 9.30 a.m. Please click here to view a copy of the agenda.
This meeting is being held to consider a Development Application DA2018/90 - Whisky distillery with associated visitor services (retail, tours, tastings) and Food services (cafe) at 99 High Street and 6 Mill Lane, Oatlands.
This special meeting is open to the public.
T F KIRKWOOD
General Manager
Posted Friday, 14 December 2018, 2.00pm
---