News
Public Notice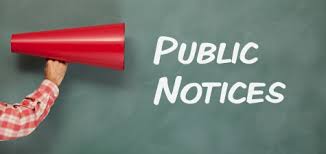 ROAD CLOSURE
LOCAL GOVERNMENT (HIGHWAYS) ACT 1982
HIGH STREET OATLANDS TUESDAY 23 MAY to FRIDAY 26 MAY 2017
Notice is hereby given that, pursuant to Section 19 (1) (a) of the Local Government (Highways) Act 1982, High Street, Oatlands between Gay Street and Dulverton Street, Oatlands will be closed to all classes of traffic from 8.30am Tuesday 23rd May 2016 to 8.00pm on Friday 26th May 2017. During this time High Street Oatlands will be used as a film set for the filming of "The Nightingale", which is a film set in the 1820s.
From 8.30am on Tuesday 23rd May 2017 preparation for the film set will be undertaken with the gravelling of the High Street and associated activities being conducted. Filming will be undertaken on Thursday and Friday.
Drivers of all vehicles are requested to show due care and attention in following directions provided by officers on site, whilst observing the road signs that will be displayed for the detour route of Gay Street – South Parade - Dulverton Street.
Council apologises for any inconvenience that this may cause.
T F Kirkwood
General Manager
Posted Friday, 19 May 2017, 9.00am
---